Cornwall is one the most beautiful English coastline. When you are there, there is a sense of peace you get, I don't know whether its the fresh air or the amazing views.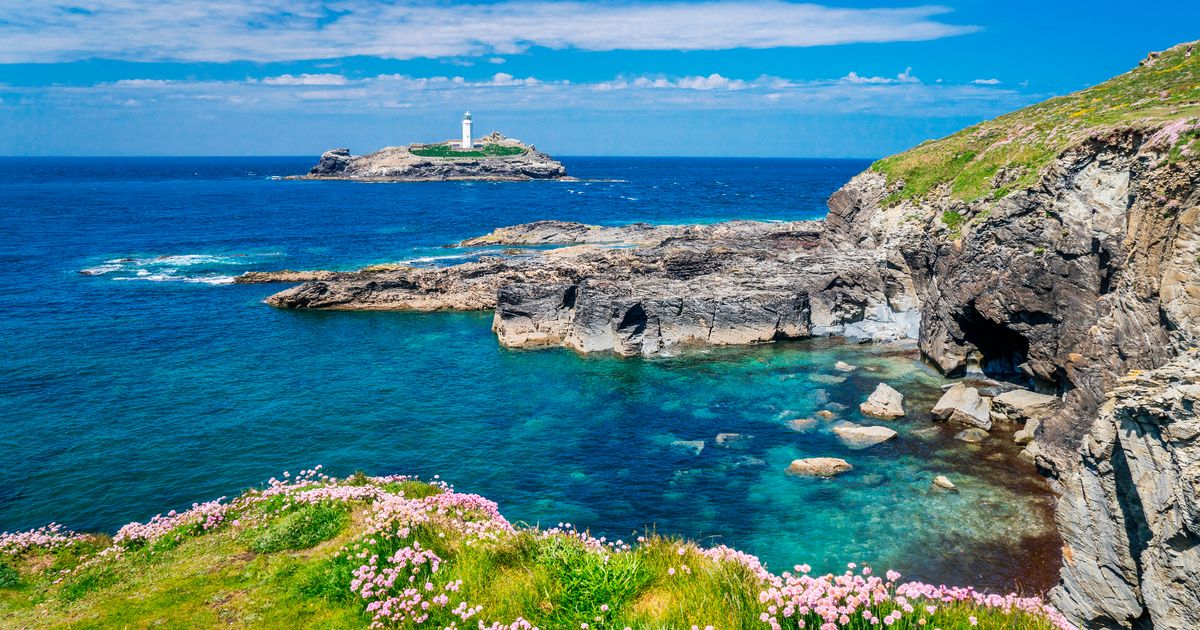 Apart from its undeniable beauty, Cornwall is special to me. Its the place where I first realized that I was in love with this man. When you've been through a lot in life, falling in love is one thing, but falling in love with someone that you know for sure loves you back is another. I was still unsure of how this was all going to pan out, but one thing I knew for sure is, I loved him and he loved me back.
In a pure me fashion, which I am happy to say I have improved, I was four hours late in meeting him at Biggin Hill airport. When I got there I could see he was not impressed, ok it made sense four hours was too much, but to my defense, my Uber was late in picking me up, childminder was running late, I took longer than expected getting ready etc so????? yes I was late.
I apologized when I got there but he was low key sulking so I just ignored him. 
Mid-flight some air control radar guy notified us that Newquay airport would be closed by the time we land. The man asked Mr. X what he wanted to do. he asked the man if they could keep the airport open a little while longer for us to be able to land, which meant to keep a fire engine and its crew there as per requirement, and a few airport staff. 
There was a hefty fee to be paid for that, he agreed and that was settled. He calmed down after all that was sorted and started talking to me ?? I wasn't bothered, I was living my best life, and wasn't going to let anything stand in the way.
When we got there, the rental car office as also closed, he had forgotten to call them.., so we waited for nearly an hour for someone to come open up and get us our rental. we played chess while we waited. Out of nowhere he looks at me and says " out of curiosity, why did you think wearing those high heels was appropriate for here?, perhaps if you wore sensible shoes you'd have been there on time" I was like… how dare you?? Cornwall is a countryside and he was right. But I was learning… I was learning to be appropriate ( not everyday slay, some days chill) ?
We stayed in a small historical town called Charlestown, St Austell. Down the seafront, only a stone throw away from it was our cottage which was called Olivia's Cottage. A gem of a cottage, warm, cozy…. A maritime bliss. It was almost like second nature, I felt so comfortable around him.. the little knacks that I didn't like about him seemed to be disappearing one by one.  it was already dark when we got there, so we had a shower and cuddled in bed.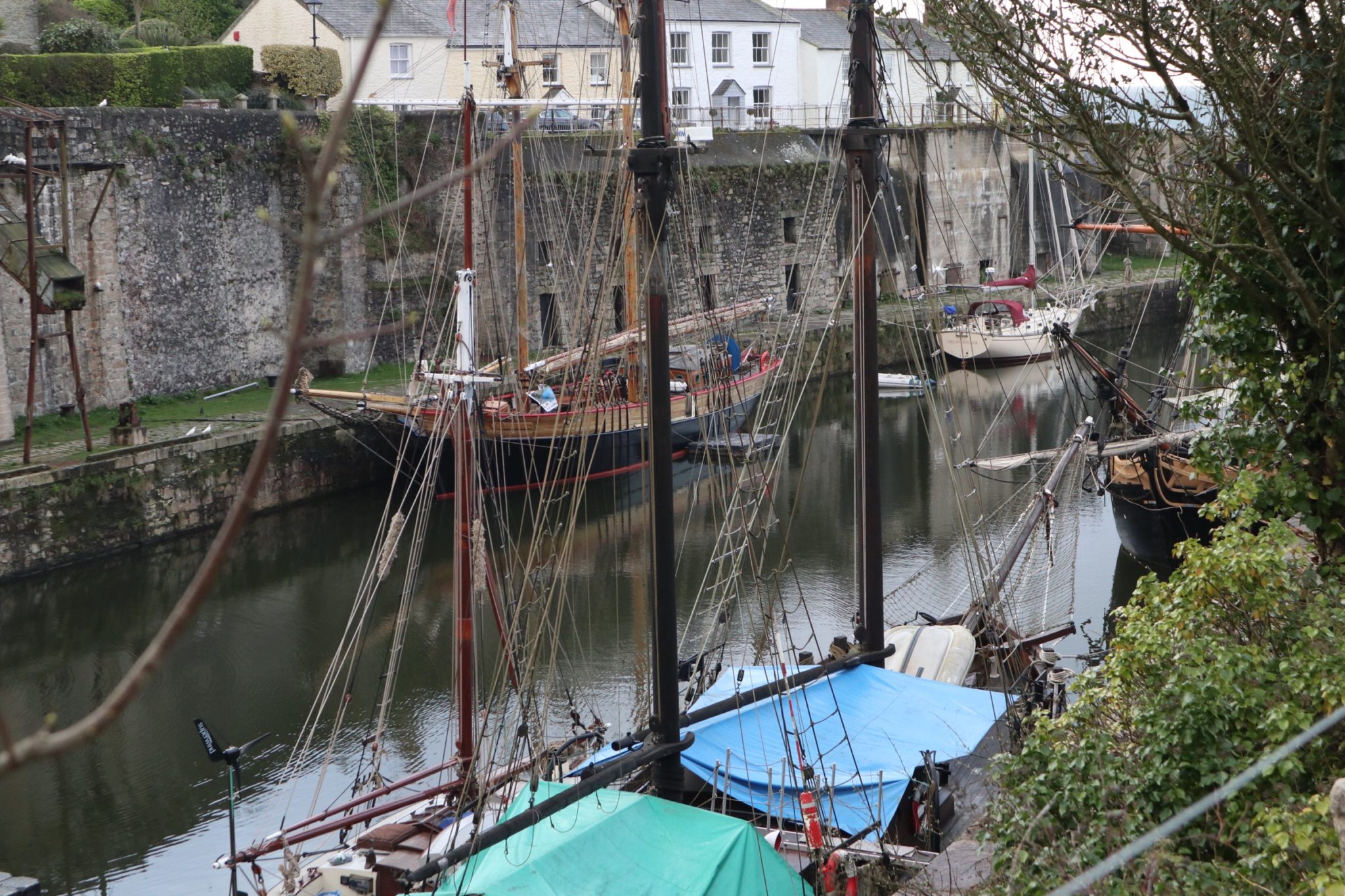 Next day when I officially got up, ( wink wink) he was already downstairs making breakfast.  A true believer of English breakfast he is, while I was ok with raspberries and plain Yoghurt.  We got ready and was ready to explore.
 Our first stop was Tintagel Castle. A Historical Castle ruins that linked to King Arthur.  First of all, let me tell you about how beautiful Cornwall is. It's the kind of place where you go when you want to get lost into whats real and really reflect. its a place where you go to change perspective.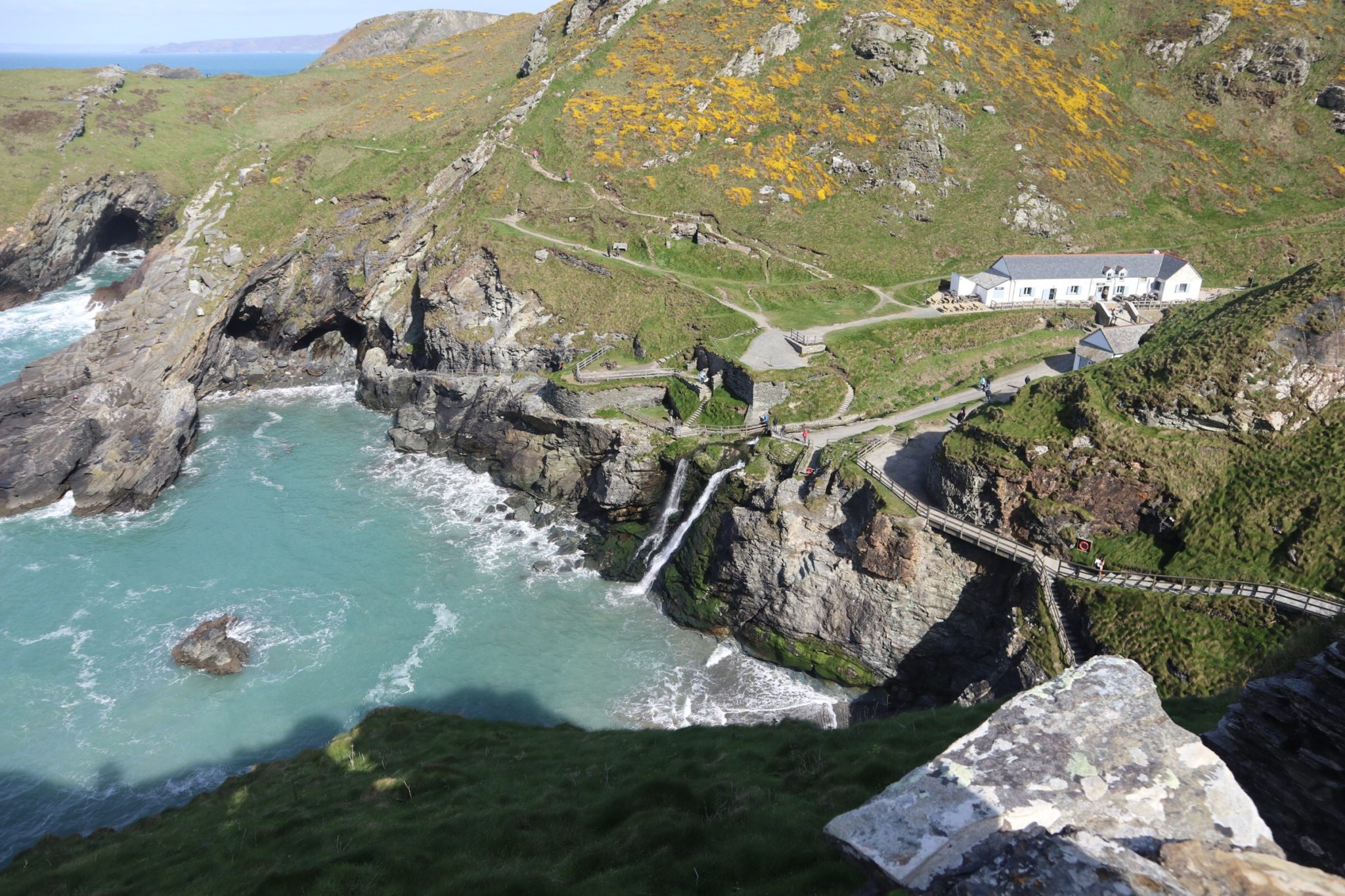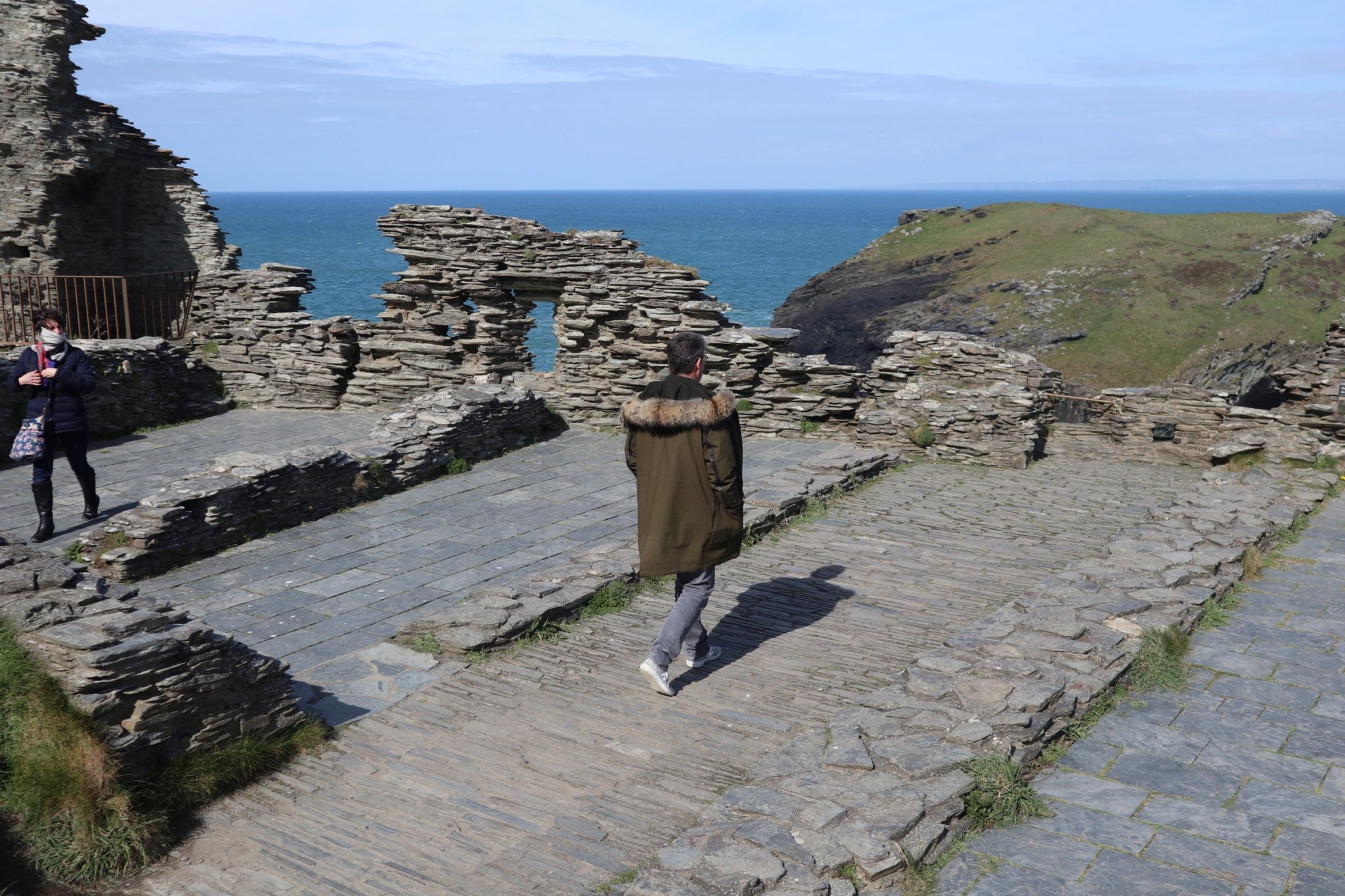 The view from the from the Tintagel was captivating. it was a long walk from the carpark and town, 1000+ steps up the hill but we made it. We just held hands and took in the beautiful scenery. I saw a rock little further from the castle landing itself, further from our many fellow tourists. It looked like it was on the edge of falling into the sea, I was off to it, I told him lets go sit there. 'NO!! That's dangerous! doesn't look stable' i rolled my eyes and went ahead and jumped onto the rock… nothing happened he was shouting at me the whole time. I sat down and a few minutes later he made use of his long legs and joined me. We sat there for nearly two hours, talking laughing.
'Do you feel comfortable being with me?' I looked at him and asked what he meant by that… 'well people stare at us…?' "does it bother you ?" I asked him. " NO" he replied "I just want to make sure you are ok" I looked at him, he looked so cute so sincere… so I kissed him for what seemed like a few minutes, and then without breaking that gaze, " I don't notice the stares, I'm happy being with you and I'm content. so stop with your negative vibes and enjoy his amazing view. Better still you can school me on who King Arthur was" we both laughed, he kissed my cheek and asked me what I did in school again. Most of the places we went to were historic places, and being a vain city girl I was, I had no clue on monumental sites or history, to say the least. I, however, was not ashamed to tell him I had no clue who, what or where whatever was. He'd made fun of me and took pleasure in schooling me. In my defense, I'd say, if I live as long he has I'll learn all he has. He'd then laugh and say I doubt that… 'I learned all this in high school, it didn't come as an add-on with age' we'd laugh and keep it moving. 
Did I mention Mr. X is a nerd..? having majored in physics and mathematics, he is also a tech nerd, he could easily spend his whole day on the computer configuring one software all the other with the tip of his collar in his mouth if he was wearing a shirt. One thing I love about him. 
After a while I got bored, I was hungry, so we made our way down from the Castle. Had lunch at a local bistro, and oh in case you are not aware, Cornwall is famous for delicious Cornish scones. hmmmmmm we had those with Jam (English way). Made our way back to the car park, where I met two America women, I was talking to them while he sorted out parking. They told me they had just come to form a place called St Nectan's Glen. a waterfall place… so I told Mr. X about it, and we decided to go.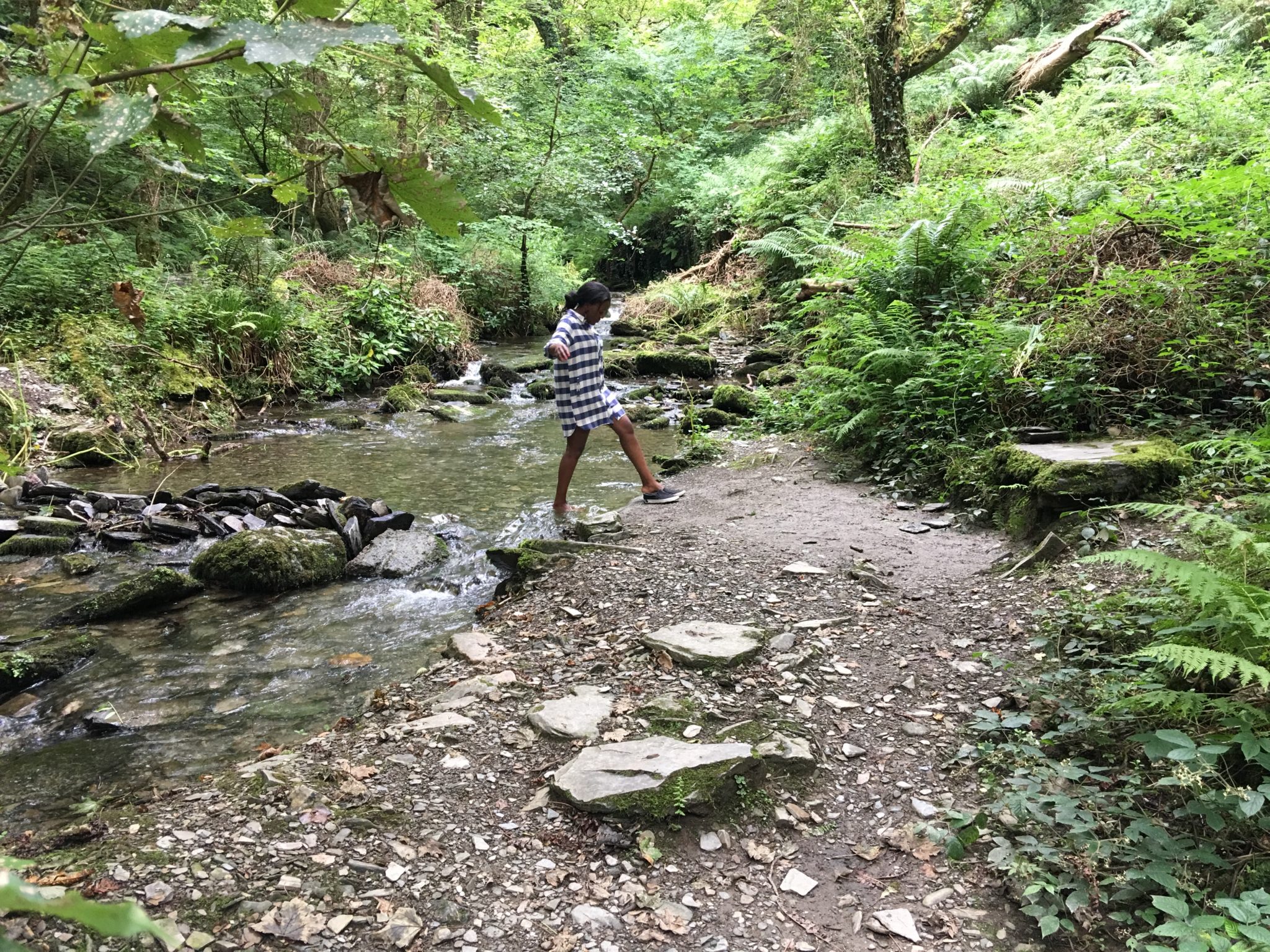 Wasn't anything special, just woodland and streams everywhere which I thought was beautiful. it was bit hippie, so you tie wish charms all over trees and branches. it was so beautiful… we bought one ourselves ( well it was mine, he claimed to not believe in such things ?) I laughed and told him he was a grumpy sod!. when we got to the tree I chose to make a wish on, just below the waterfall, I tied it on one branch made my wish and smiled. he smiled and asked me what I had wished for.. I told him it was a secret, that if I revealed, my wish would not come true. On our way back, he pressed and pressed that I tell him my wish, eventually I gave in and told him. I told him I had wished for forever with him..he looked a little stunned, carried on walking said nothing. After we walked for a good 15-20 mins, he stopped, pulled me close and kissed me so hard… I pulled back after I savored little, looked at him and said, 'this is a family place Mr!!!, anyway, whats that for?' He replied and said "for being perfect" I smiled and kept walking.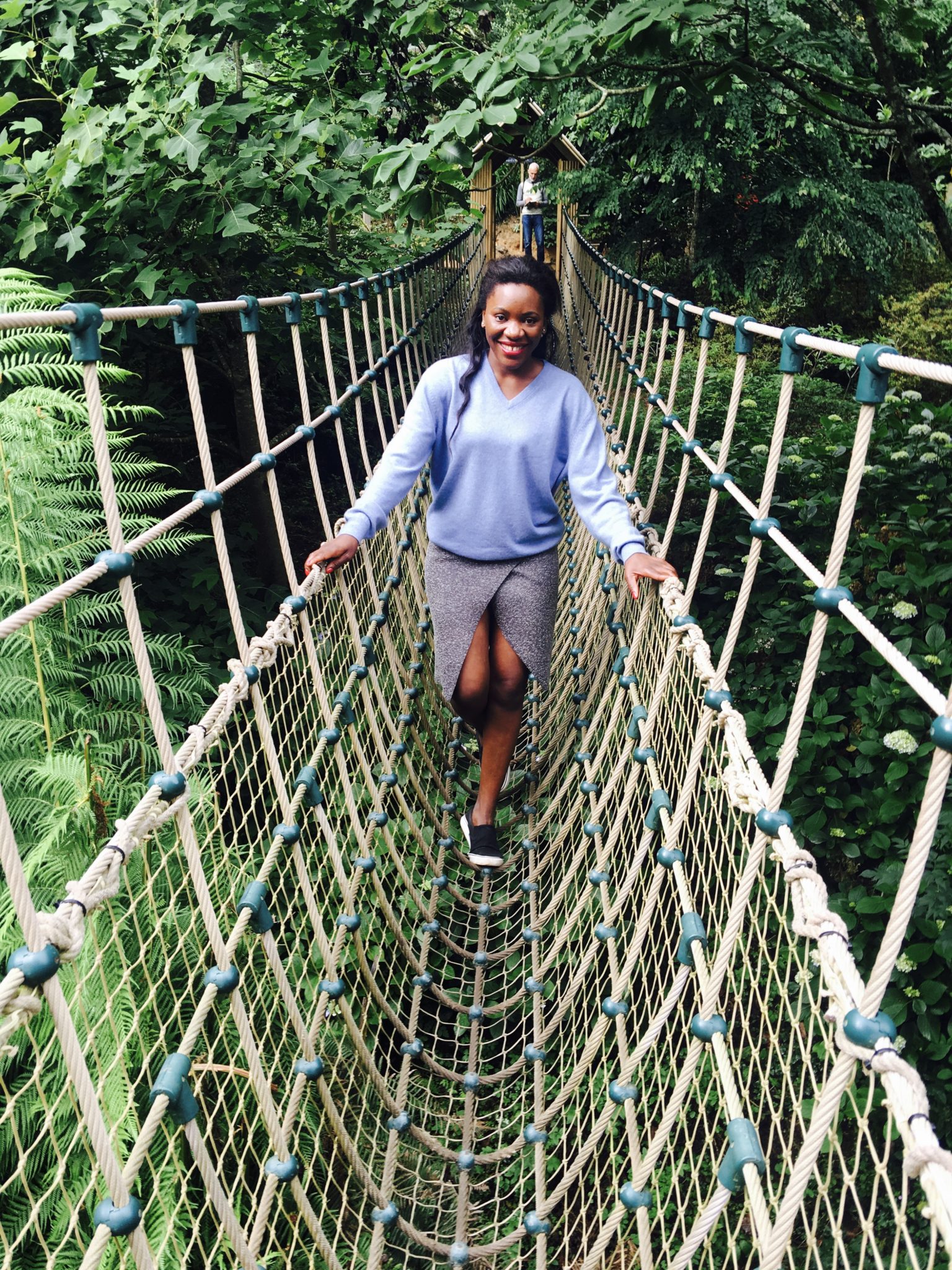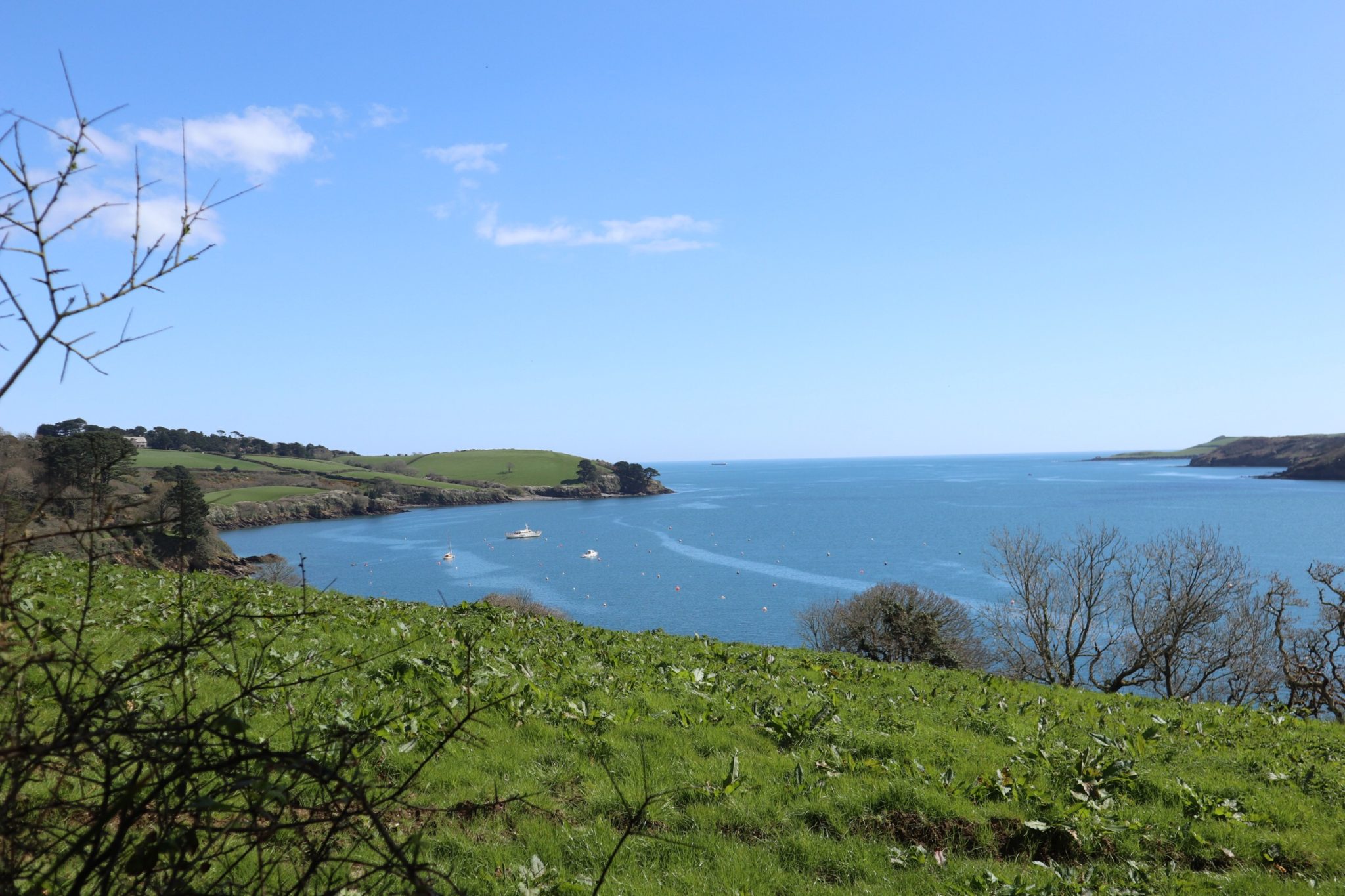 Our days were filled with garden tours, walks on the beach, more Castle ruins and coastal walks. We talked, kissed, chased each other, he made fun of my ignorance in basic history, I didn't care.. we laughed some more. I learned he couldn't cook to save his life, he opened up to me I learned his insecurities, and how to make him feel secure.  I was in love. it hit me that I was in love with this man, and was so damn sure he loved me back!!!. oh, we had plenty  fights, I sulked at least once a day give or take… we made up, we laughed we learned more about each other.  Five days cruised by, felt like we only had 2 days.. every time it was time to go, we'd both be sad. We were in love but hadn't said it to each other. it didn't need words, we could feel it.